Turbocharger and intercooler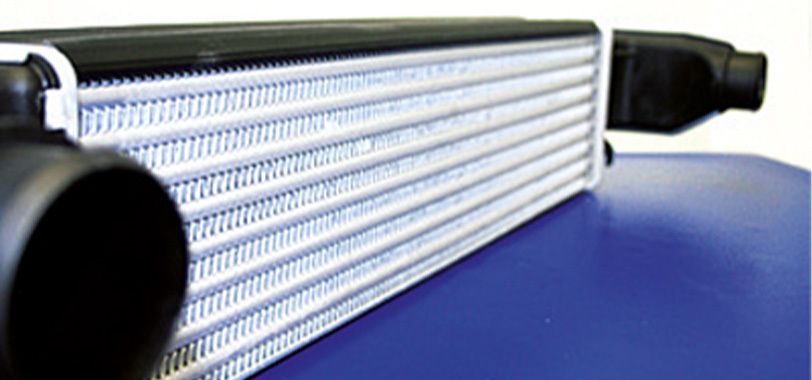 Technical information
Turbocharger and intercooler
The two components are directly connected and must be checked in the event of damage.
If the turbocharger is damaged, oil may collect in the intercooler. This oil must be removed or the intercooler replaced. If the oil is not removed, the engine may be damaged (engine burns out). Aluminum particles and chips from the turbocharger can also collect in the intercooler and, in the worst case, slowly work their way towards the cylinder and hit the valves or be burned off. In this case, the intercooler has been affected by the turbocharger failure.
There are also cases where the intercooler damages the turbocharger. The intercooler leaks, e.g. due to stone impact, accident, broken lines or hoses. As a result, the turbocharger cannot supply the required amount of air to the engine. This leads to poor combustion, soot formation, lack of power. Also it can be that the engine electronics counter regulates and the turbocharger can simply turn higher, this can lead to an overload of the turbocharger.
It is important that the intercooler is checked in the event of a turbocharger failure!
Foreign body in the intercooler
Foreign body in the intercooler. The picture shows aluminum parts from the compressor wheel of the turbocharger. These collect in the inlet area of the intercooler. It is important that these parts are removed.