Causes related to the engine oil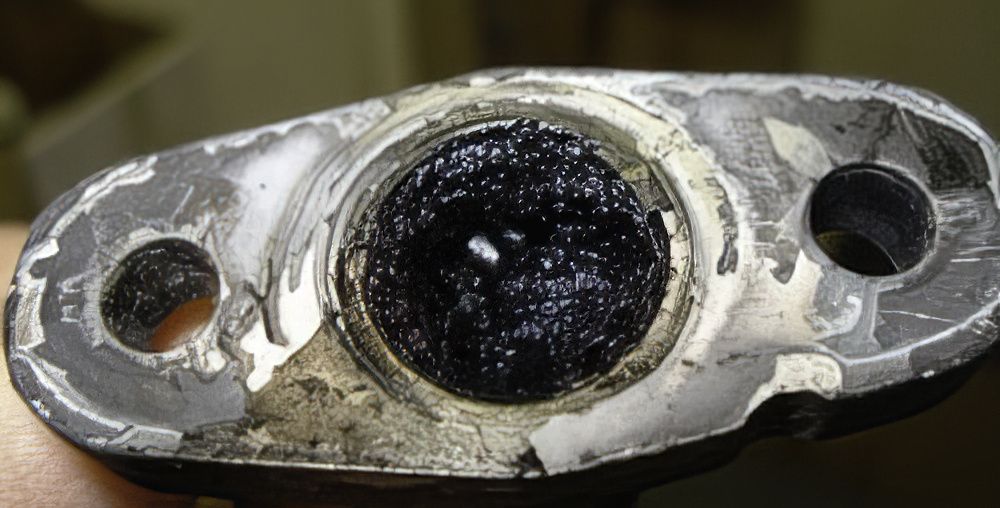 Causes
The quality of the engine oil is defined by manufacturer specifications and must be complied with as a matter of urgency. The technical requirements of the turbocharger with regard to the lubricant are very high. If these are not met, bearing damage and total failure of the turbocharger with possible consequential damage will inevitably occur.
The selection of the engine oil alone is not responsible for the lubricating properties. Oil dilution due to fuel ingress, condensation due to short-distance operation, coolant ingress and soot deposits in the engine oil affect the quality extraordinarily.

No regular oil change
With excessive maintenance intervals, the additives in the engine oil have already lost their effect (especially with long-life oil). The light suspended particles such as soot and oil carbon particles remain in suspension and can no longer be stored by the oil filter. During cold starts, the bypass in the oil filter system opens to maintain the oil pressure and allows the oil to pass through unfiltered during this phase. Sensitive position points, such as those of the turbocharger, are supplied with contaminated oil and cause corresponding damage.

Lack of lubrication (oil level too low)
Reduced oil pressure reduces the hydrostatic function of the plain bearings in the turbocharger. The rotor shaft, which rotates at high speed, can no longer be centered in its bearings and the lubricant film breaks off. This results in metallic contact between the components and mixed friction (seizure). The reduced oil quantity leads to inadequate cooling of the bearing components in the turbocharger and to partial overheating. In the process, the lubricant polymerizes (thickens) and forms oil coke. This oil coke subsequently acts like a fine-grained abrasive and leads to material removal from the bearing components. The result is increased bearing play, which leads to total failure of the turbocharger.

Increased oil consumption can have various causes:
Clogged air filter or dirty compressor
Oil return lines clogged or deformed
Malfunction of crankcase ventilation system
Excessive exhaust backpressure due to fault in exhaust gas purification system
Turbocharger bearing damage
Do not worry - we are here for you
Our independent partner workshops will help you competently and expertly in any case. Enjoy professional advice on site and let the experts accompany you to the last step of a repair.

Find a TurboExpert near you!