The diesel particulate filter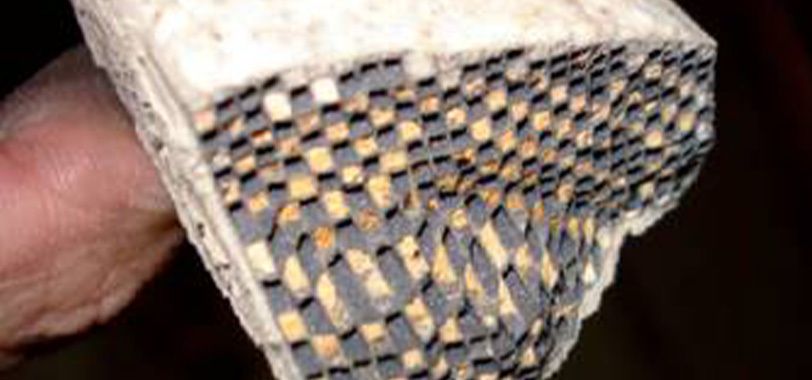 Technical information
Tasks and advantages of the diesel particulate filter
Reduction of particulate emissions
Lower emissions rating
Improvement of exhaust gas values
Thermal relief of the engine
Relief of the environment
Classic causes of damage
external damage
damaged/blocked piping
Clogged particle filter
Sooty particulate filter
Turbocharger and diesel particulate filter
A mechanical defect in the turbocharger can cause oil to enter the particulate filter and clog it. This impairs the function of the entire engine, turbocharger and particulate filter. The exhaust gas backpressure increases, there may be a lack of power and turbocharger damage may result. In the event of turbocharger damage with oil leakage on the exhaust side, the particulate filter should definitely be checked as well.
If a particulate filter becomes clogged with ash and soot during normal operation, this will lead to gradual turbocharger failure. The increased exhaust backpressure of the particulate filter ensures that the pressure ratios in the turbocharger are no longer correct. This results in axial thrust of the turbine shaft and increased wear.
Why do particulate filters clog?
They are made of silicon carbide (SiC) and are designed as wall-flow filters. The exhaust gas interspersed with soot is filtered as it passes through the porous filter wall. Larger particles cannot pass through the filter wall and are deposited on its surface. New filter walls are white, darkening to brown depending on saturation. In the absence of exhaust gas velocities, there is no pressure to force the soot-laden exhaust gas through the filter elements. Diesel engines in short-haul operation are particularly at risk. Clogging of the filter walls causes a high exhaust backpressure to build up.
Here, a clogged exhaust system was simulated and measured:
| | | |
| --- | --- | --- |
| | Measurement 1 original exhaust | Measurement 2 clogged exhaust |
| Power | 2380 N at 4090 rpm | 2230 N at 4090 rpm |
| Differential pressure PDF | 198,90 | 193,80 |
| Boost pressure | 2,0094 bar | 2,0298 |
| Suction pipe pressure | 795,0 mg/H | 775 mg/H |
| Exhaust gas back pressure at pressure gauge | 00,5 bar | 0,45 bar |
We see that the boost pressure increases slightly, the intake manifold pressure drops slightly but the exhaust back pressure increases rapidly. This increase can lead to turbocharger failure.
A more detailed explanation and description of the entire test can be found in Volume 4 of our Technical Guide.